Halloween Shows and
Performance
Spooky Gala Performance
Look out for ghosts and weirdos emerging from nowhere! They'll slip behind you to pull frantic stunts, just to watch you scream and shout!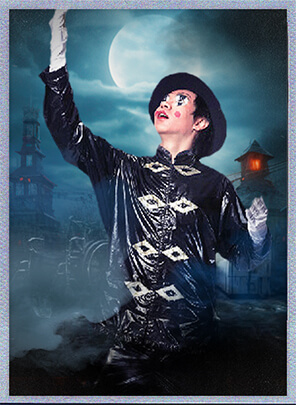 Whiskers Halloween Party
Celebrate Halloween with Whiskers and Friends in their special spooky costumes! Watch them dance and compete with the juggling team at "Ocean Park Star Match" to be earth's champion! Meet your favourite characters up close at "Whiskers & Friends Party"! Be sure to participate in interactive activities, as you might just win a special gift!
Ocean Park Star Match
Location: Bamboo Zone
Dates: 1-2, 7-8, 13-15, 20-23 and 27-29 October, 2023
Time: 12:00pm, 2:00pm and 3:30pm
Whiskers & Friends Party
Location: Whiskers Theatre
Dates: on every Saturday, Sunday and 23 October, 2023
Time: 12:45pm, 2:45pm, 4:15pm and 5:45pm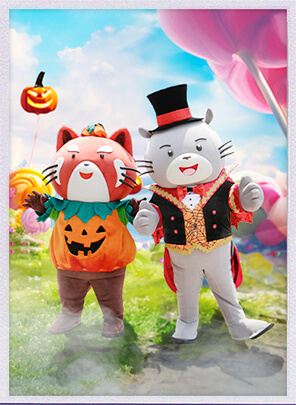 The House of Dancing Corpse
Zombies crawl out from their graves to stomp and rave along a pounding beat! Lose yourself to the music that can rouse the dead! Their breath-taking steps and frantic moves will surely lure you into their style of darkness!